Desktop


Mobile

Visual Portfolio Desktop
Visual Portfolio Mobile
Desktop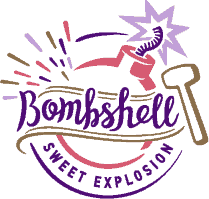 Mobile
BESPOKE 3D CAKES
Conceived as a celebration of craftsmanship and couturier confectionaries, Bombshell fuses avant-garde creativity with a touch of playfulness and surprise for a sweet experience fashioned for like-minded wanderlusts in town.

For those who wish to choose from our most popular and awe-inspiring designs such as dreamy Unicorn Bomb, stylish Suit Bomb, and mesmerizing Rose-mantic Bomb perfect for any beauty goddess or lifestyle queen, we invite you to browse through our collection of 10 best-selling concepts here available in 7″, 9″ or 11″ sizes!
Basic Info
Pick-up
G/F Lobby, The Mira Hong Kong, Mira Place, 118 – 130 Nathan Road, Tsim Sha Tsui
Opening Hours
Payment Methods
We accept Octopus, WeChat Pay, Alipay and all major credit cards (American Express, Visa, Mastercard, JCB).
Note: For online orders you will be redirected to our trusted partner's third party website. By submitting your personal data you agree to our Privacy Policy.
Delivery
New Territories HK$300 net
HK Island HK$250 net
Kowloon HK$200 net
Complimentary for 11″ Bomb
Limited Daily Advance Orders
Please note we require at least 4 working days to complete the order and extra time may be required depending on the complexity of your order.
If you have any allergies, please do contact us in advance.
Hand-crafted Sweet Surprises
Looking for bespoke pastry art pieces to make your next celebration one to be remembered? Unveil the sweet surprise and share the couturier confectionary with your loved ones at the next family birthday, anniversary, or at a special occasion such as product launch, a glamorous private party, a special announcement you'd like to make in a close circle of VIP friends, or if you simply wish to add a bit of wow-factor to your celebration.
Our gorgeously packaged and highly explosive creative chocolate centrepieces are filled with homemade confectionaries and all-time favourite sweets to smash with delight and enjoy with your party.
Fanciful Inspiration
Discover our fabulous 3D cakes made to order from our collection and most sough-after limited-edition designs made as bespoke orders upon special request.
Need some inspiration? Browse through our gallery on Instagram to check out the most fanciful design concepts created for Hong Kong celebrities, local artists, and private personas who dared to turn their dream into a sweet explosion!
Visual Portfolio Desktop
Visual Portfolio Mobile
DISCOVER THE LATEST OFFERS
SIP.SAVOUR. REPEAT. And find out everything you need to know about the mira's hip dining and creative beverages now.
Please add detail page content above and do NOT remove the "Page Break" block below!