Desktop

Mobile

Visual Portfolio Desktop
Visual Portfolio Mobile
AFTERNOON TEA SPA DAY EXPERIENCE
Available Daily until 31 December 2023, 11AM – 6PM
What could be nicer than a relaxing day of spa pampering combined with a sweet treat? Ignite your senses with unlimited access to MiraSpa wellness facilities and gym, take a plunge in the pool, and succumb to one of our signature massages, before you finish off the day with a delicious afternoon tea set at COCO!
Mon – Fri: HK$1,500*
Sat – Sun & Public Holiday: HK$1,600*
*Price is subject to 10% service charge. T&C apply
gallery
Desktop
Mobile
Visual Portfolio Desktop

Visual Portfolio Mobile

Offer Inclusions
This day of spa and taste buds pampering was designed for true Hong Kong hedonists!
Choose from ONE of the following massage treatments:

The Mira Massage (90mins) – Based on Chinese Elemental philosophies, this balancing and restorative massage melds biodynamic aromatherapy with skillful therapeutic techniques. Following a bespoke consultation a tailored infusion of either: Wood for Rejuvenation, Fire for Zest, Earth for Balance, Metal to Detox or Water to Soothe is incorporated with Eastern and Western massage and advanced sports therapy techniques to make this a truly holistic experience.
Muscle Melt Massage (90mins) – We combine a warming oil of Rosemary and Grapefruit with deep manipulation of your muscles to unravel tension and enhance circulation. Incorporating thermal compresses, this treatment is perfect for anyone suffering from chronic stress, pain or tension.

Enjoy unlimited access to fitness centre and wellness facilities including heavenly waterbed lounge (on the same day)
1-hour use of indoor infinity pool (on the same day)
Relax and indulge in a stylish afternoon tea at café-patisserie COCO featuring home-baked goodies, hand-crafted desserts and seasonal savouries paired with your favorite cup of tea or coffee
Terms & Conditions
The afternoon tea set is served at Coco, Mon – Thu from 3pm – 6:00pm; Fri – Sun from 3pm – 5:00pm.
This offer cannot be used in conjunction with any promotions, discounts, gift certificate, other Spa Packages or Credit Card Promotions.
Advance booking is required. Any cancellation should be made 24 hours in advance.
Treatments are provided for Guests of 18 years old and above.
In case of any dispute, the Mira Spa reserves the right to a final decision.
you may also like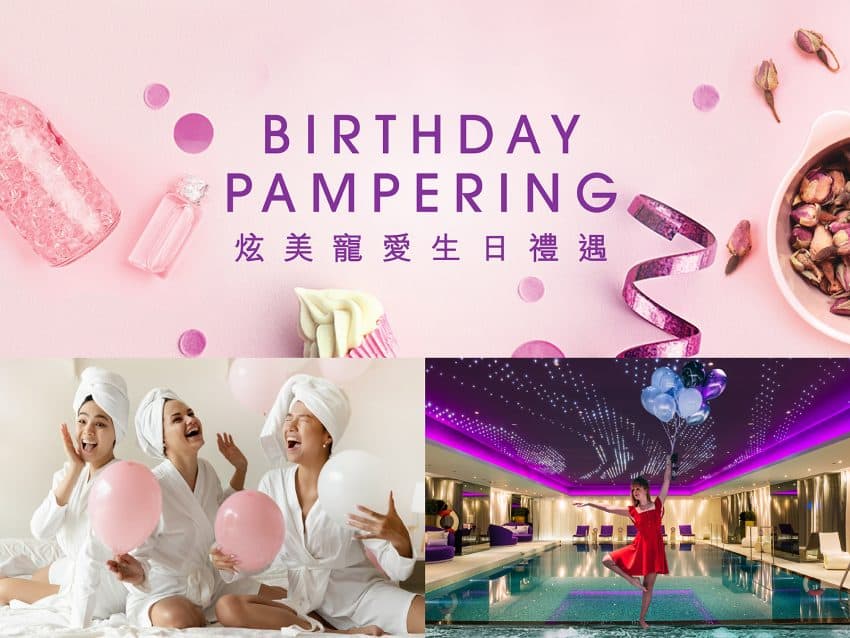 Uplifting, rewarding, and utterly relaxing package of day spa pampering for the birthday stars including 30-minute Body Scrub, 60-minute Dream Journey Massage, whole day access to wellness facilities, a mini cake from COCO and a HK$300 cash voucher! An ideal gift for self or a precious friend from HK$1,400 only!
Please add detail page content above and do NOT remove the "Page Break" block below!