Desktop

Mobile

Visual Portfolio Desktop
Visual Portfolio Mobile
Emotional Wellness Therapies
Available from 1 Aug 2023 – 31 Dec 2023
MiraSpa has teamed up with an expert in inner healing Dr. Bell Chung – bestselling author, speaker, cognitive psychologist, and subconscious therapist – bringing you the latest emotional wellness therapies designed for optimum wellness. Utilising Cognitive Psychology, Hypnosis, Wellness and Holistic Healing treatment methods, these thoughtfully curated therapies offer quick-fix solutions to release negative thought patterns and emotional disturbances to relieve stress, restore physical balance and rejuvenate your mind. Personalised sessions are tailored to meet specific needs, ensuring the best possible results.
HK$1,680 net per person for 60mins

Emotional Wellness Therapies Selection
ZenDetox
Zenergy
Hypnosis

Advance booking is required. Please book at least 24hrs in advance.

ZenDetox (60mins)
HK$1,680 net per person

A quick-fix and transformative session that facilitates subconscious spiritual detox, which helps to ease the stress level, anxiety, and discomfort symptoms, like muscle stiffness and ache. This unique spa treatment combines professional CBT and mindfulness-based self-affirmation to uncover the root cause of negative thought patterns, emotional disturbances, and behavioural challenges. It encourages a sense of mindfulness, promotes physical, emotional, and spiritual balance and harmony, and strengthens positive beliefs through self-suggestion. Experience a recharging and rejuvenating treatment that unlocks your full potential and regains the power to live the best life.
Zenergy (60mins)
HK$1,680 net per person

A holistic program combining both 360° Energy Profiling and Energy Healing. Energy Profiling is a fast and non-invasive measurement with Electro-photonic Imaging (EPI) system and provides a comprehensive, valuable analysis of the energetic state of a person, including both physiological and psycho-emotional condition to formulate an effective treatment plan for optimal health. By optimising the energy flow and frequency of the seven chakras, incorporating transformative meditation, and employing various resonant therapy techniques, such as sound therapy, the ritual helps to accelerate the body's healing and recovery processes. Holistic Energy Healing helps to promote balance and harmony within the body's energy systems, allowing you to achieve better well-being and provides powerful relief for physical and emotional distress.
Hypnosis (60mins)
HK$1,680 net per person

A highly personalised session to induce a deep level of relaxation and concentration through the access of the subconscious mind, which helps guests to become more receptive to positive suggestions and ideas, changing negative beliefs and behaviours. The therapy can also help alleviate mental, emotional and physical symptoms, such as help with emotional release, and ease hidden stress and anxiety, to achieve quality rest and deep sleep, enhancing self-awareness, thus, equipping you to better cope with different challenges in life.


Wellness Practitioners

Desktop

Mobile

About Dr. Bell Chung
Dr. Bell Chung is a bestselling author, speaker, cognitive psychologist, and subconscious therapist. His near-fatal accident back in 2004, led him to overcome physical and mental challenges through incredible willpower and activate self-healing force within the subconscious mind. Following this traumatic recovery, he earned his PhD in cognitive psychology, and now helps people achieve significant awakening and positive life changes through his professional knowledge from psychology and multiple spiritual fields.

Dr. Chung is also an accomplished sommelier, coffee connoisseur, and expert in various fields such as tea ceremony, incense appreciation, and calligraphy. In his studio "ZenDen" he assists society in recovering from the aftermath of the pandemic, advocating for a soul conscious approach to life, and helping people elevate their spirits, and live as their authentic selves.
Desktop

Mobile

About Ms Kit Shum
Ms. Kit Shum graduated with a Master of Expressive Arts Therapy, a Master of Behavioral Health, and a Bachelor of Education. She is a registered arts therapist (ANZACATA), hypnotherapist, and yoga teacher and is passionate about providing private clinics catering to clients with different needs, including adults with emotional disorders, children with special learning needs, and family and relationship problems.
Terms and Conditions
Advance booking is required. Please book at least 24hrs in advance.
Slots are subject to availability.
The booking will be forfeited for no-shows (if you arrive more than 15 minutes late), and will incur a 100% charge.
The wellness session will be cancelled if there is a Black Rainstorm or T8, and you will be notified to reschedule your appointment to a later date.
The offer cannot be used in conjunction with any promotions.
In case of any dispute, MiraSpa reserves the right to a final decision.
you may also like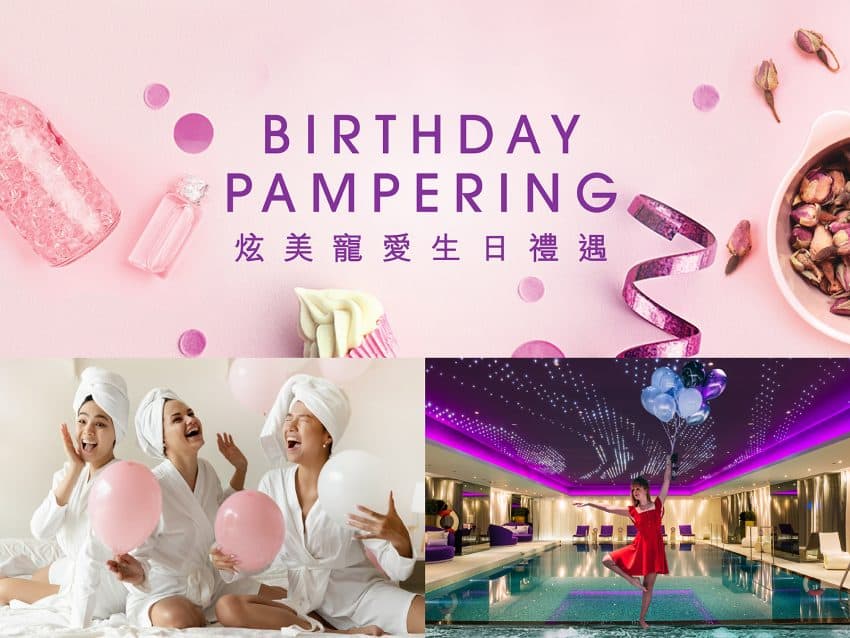 Uplifting, rewarding, and utterly relaxing package of day spa pampering for the birthday stars including 30-minute Body Scrub, 60-minute Dream Journey Massage, whole day access to wellness facilities, a mini cake from COCO and a HK$300 cash voucher! An ideal gift for self or a precious friend from HK$1,400 only!
Please add detail page content above and do NOT remove the "Page Break" block below!