Desktop


Mobile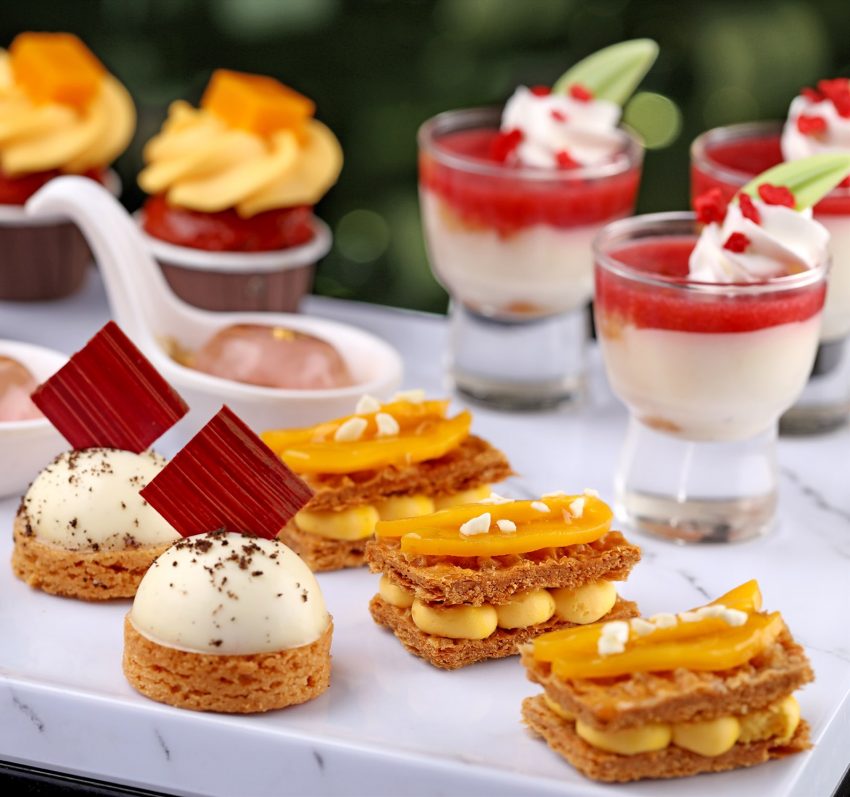 Visual Portfolio Desktop
Visual Portfolio Mobile
QUARTERLY BUFFET EXTRAVAGANZA AT YAMM
Available Once Every Quarter: 14 Oct 2022, from 6:30pm till 10:00pm
Once every quarter in the year 2022 Yamm dishes out its very best offerings from fresh premium seafood to your favorite sizzling Asian delights such as teriyaki abalone with sake and flamed lobster with miso sauce yakitori and a range of deluxe chocolate desserts made with Valrhona chocolate to satisfy your wildest cravings!
HK$798 (Adult) HK$498 (Child; 3-11 years)
All prices are subject to a 10% service charge. Mira Plus Members enjoy 25% discount.

WhatsApp Us for Instant Bookings at +852 9049 7122

Booking Enquiries: +852 2315 5111 or yamm@themirahotel.com
Get ready for a feast of the season as once every 3 months our Chefs put up a celebratory dinner buffet with the best trimmings. There is an abundance of seafood with brown crab, Hokkaido scallop carpaccio, bird's nest and tuna sushi, lobster and abalone in seafood broth, and tender roasted Spanish suckling pig on the carving table.

Save room for desserts extended to the café & patisserie COCO as our pastry chefs will surprise you with delicate chocolate creations made with silky smooth and intense in flavor Valrhona chocolate
Visual Portfolio Desktop

Visual Portfolio Mobile

Buffet Highlights
Chilled Fresh Abalone
Chilled Steamed Boston Lobster on Ice
Chilled Brown Crab
Red Prawn Sashimi with Spicy Dressing
Hokkaido Scallop Carpaccio Italian style
Omakase Nigiri Sushi
Bird's Nest and Tuna Sushi
Cooked Lobster and Abalone Rice in Seafood Broth
Teriyaki Abalone with Sake and Soya Sauce
Flamed Lobster with Miso Sauce
Slow-cooked U.S. Beef Prime Ribs
Spanish Barbecued Suckling Pig
Double-boiled Fish Maw and Conpoy with Yunnan Ham in Chicken Broth
Sliced Spanish Serrano Ham with Seasonal Melon
Flamed Confit Salmon with Teriyaki Sauce
Seared Foie Gras with Balsamic on Toast
Deluxe Valhrona Chocolate Desserts
Chocolate Lava Cake (Valrhona Satilla 62%)
Mango Mille Feuille (Valrhona Ivoire 35%)
Dulcey Mango Banana Panna Cotta (Valrhona Dulcey)
Coconut Raspberry with Dark Chocolate Cream (Valrhona Ivoire 35% and Manjari 64%)
Choux Croquant (Valrhona Azelia)
Chocolate Pot De Crème with Dulcey Chocolate Pearl (Valrhona Tainori 64%)
you may also like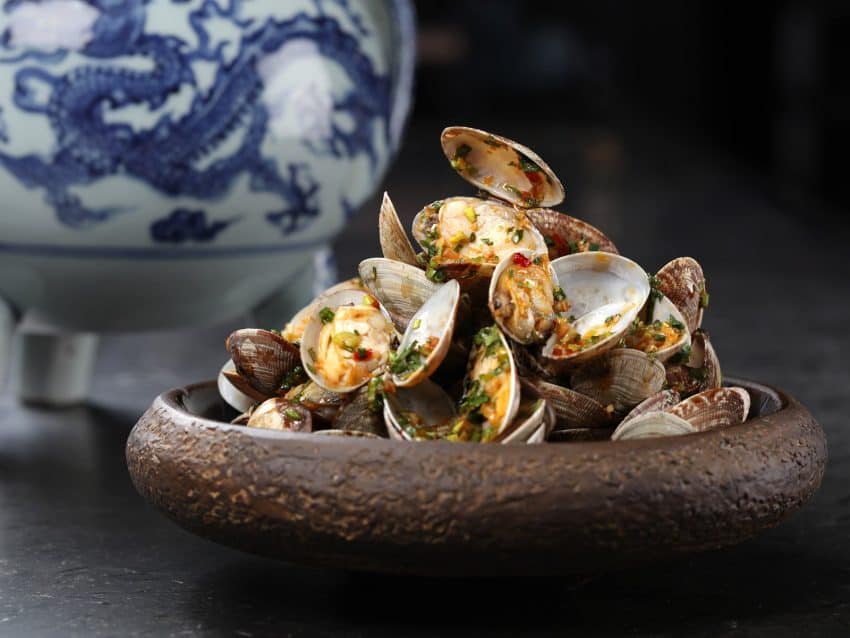 Satisfy all your midday cravings at Yamm with 4 exciting lunch buffet themes rotating weekly featuring live cooking stations with South-East Asian and Western specialty dishes, now also available for takeaway!
Please add detail page content above and do NOT remove the "Page Break" block below!