Desktop


Mobile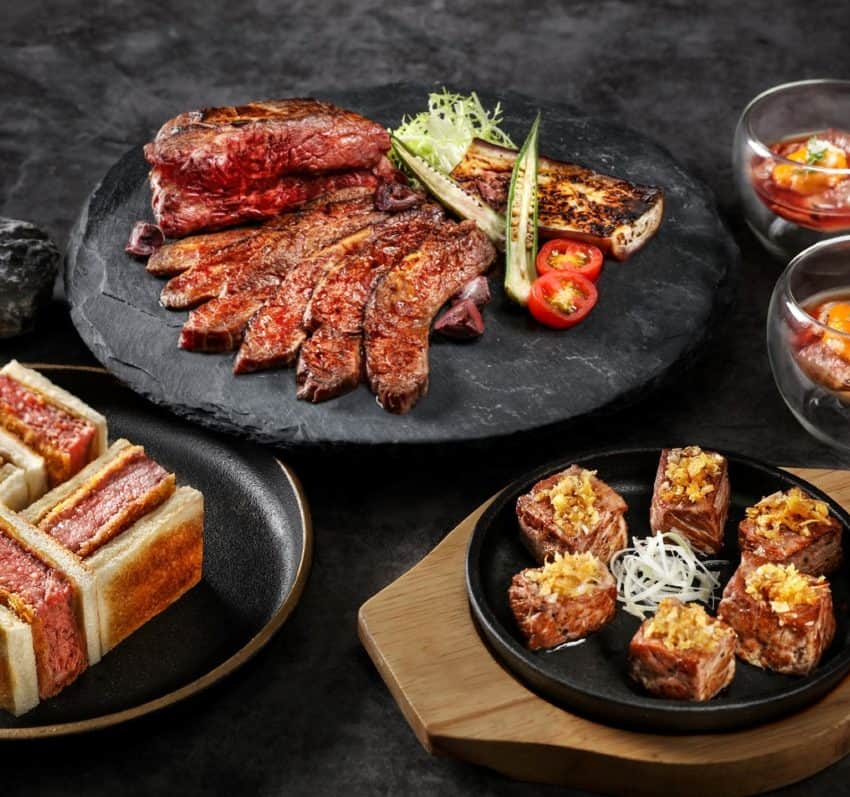 Visual Portfolio Desktop
Visual Portfolio Mobile
Aussie Wagyu & Seafood Bonanza AT YAMM
Available from Sep 1 – Nov 30, 2022, 6:30pm – 10pm
Get your fill of fine marbled meat cuts and seafood specials in most desirable Asian & Western renditions this Autumn as Yamm unveils its latest dinner buffet with sizzling specials cooked right in front of you! Come with friends and family to savour this all-you-can-eat feast where you may enjoy unlimited servings of freshly-shucked oysters and lobsters on ice next to M5 Wagyu Beef Sando, Grilled M7 Wagyu Flank Steak with Red Wine Wild Mushroom Sauce, as well as Flamed M7 Wagyu Beef Oyster Blade with Sea Urchin!
Mon – Thu: 6:30pm – 10:00pm | HK$698 (Adult) HK$398 (Child)

Fri – Sun & Public Holidays & Eve: 6:30pm – 10:00pm | HK$738 (Adult) HK$428 (Child)

Add HK$128 / HK$68 for free-flowing house wine & sparkling wine / non-alcoholic beverages & juice
All prices are subject to a 10% service charge. Child Price applies to Guests of 3 – 11 years old inclusive.
Mira Plus Members enjoy 25% discount (Nett price for beverage packages).

WhatsApp Us for Instant Bookings at +852 9049 7122

Booking Enquiries: +852 2315 5111 or yamm@themirahotel.com
Desktop
Mobile
Visual Portfolio Desktop

Visual Portfolio Mobile

Buffet Dinner at Yamm is a Foodie Haven
Satisfy all your seafood cravings at Yamm with expertly cooked a la minute specialties prepared by a team of Chefs who selected mouth-watering seafood and sizzling Wagyu delights prepared in a variety of styles, from tempura to teppanyaki and wok-frying! Don't miss our signature must-haves: freshly shucked oysters and chilled lobsters on ice!

Chef's Recommendations:
M5 Wagyu Beef Sando
Teppanyaki M5 Wagyu Beef Short Ribs
Flamed M7 Wagyu Beef Oyster Blade and Uni
Grilled M7 Wagyu Flank Steak with Red Wine Wild Mushroom Sauce
Flamed Rock Salt Tuna Toro Sushi
Fish Maw and Crab Meat with Winter Melon Soup in Stone Pot
Braised Fresh Marbled Goby and Dried Shrimp in Fish Soup
Braised Crab with Bean Curd, Black Bean Pepper Sauce
Tiger Prawn Tempura
Baked Crab Meat, Seafood & Pumpkin Stuffed Crab Shell
Dried Tangerine Peel Fish Congee
Images are for reference only. Menu highlights are subject to change without prior notice.
you may also like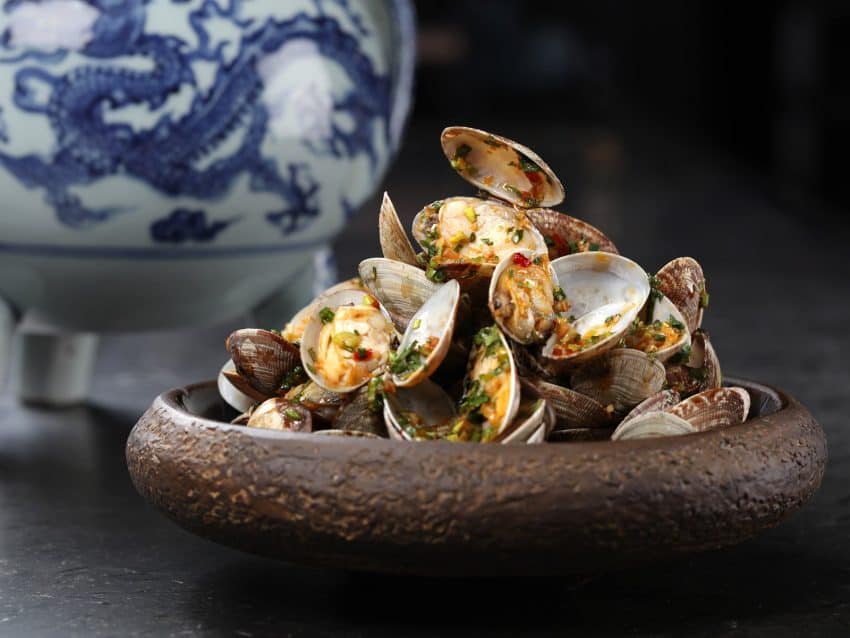 Satisfy all your midday cravings at Yamm with 4 exciting lunch buffet themes rotating weekly featuring live cooking stations with South-East Asian and Western specialty dishes, now also available for takeaway!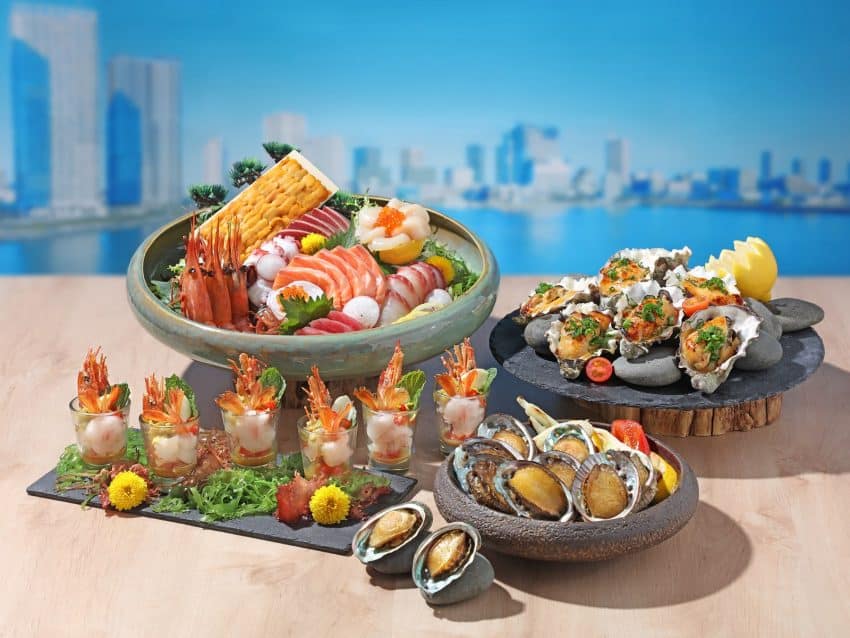 Once a month dive into some of Japan's most famous specialities at Yamm's latest themed dinner buffet inspired with Toyosu Shijō, Tokyo's popular seafood market! Indulge in jet-fresh seafood sashimi and sushi, a spread of umami-packed dishes, and live cooking stations serving market-style Japanese fare.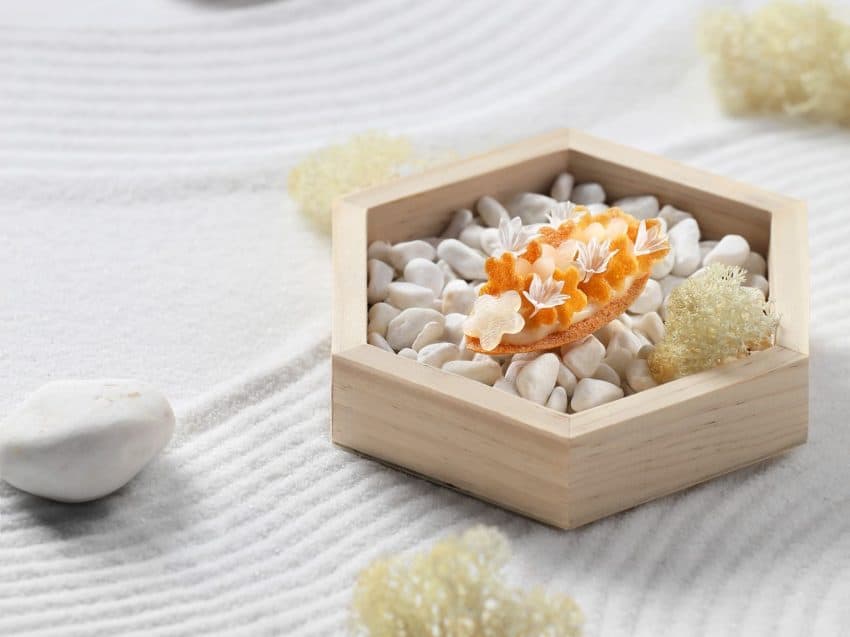 WHISK let's you celebrate weekend with a gourmet Sunday brunch featuring 6 irresistible dishes made with premium Japanese ingredients from a seasonal selection by the Chef. For those who wish to make it truly special, there is an option of an upgrade with unlimited, freshly-shucked French oysters and free-flowing champagne!
Please add detail page content above and do NOT remove the "Page Break" block below!