Desktop

Mobile

Visual Portfolio Desktop
Visual Portfolio Mobile
CRAFT ON THE TABLE – GOURMET LUNCH EXPERIENCE
Available from Mon – Sat, 12NN – 2:30PM (last order 2PM)
Tantalise your taste buds with gourmet French-Japanese lunch experience! Discover innovative dishes inspired by seasonal Japanese produce and French cooking techniques showcasing sophisticated methods of preparation of food, such as curing, aging and fermentation, which are core to the culinary artistry at WHISK!

From HK$498 for 5 courses

Add HK$480 for 4 glasses of Sommelier's Selection
Advance booking is required. Prices are subject to 10% service charge.
Mira Plus Members enjoy 25% discount.

WhatsApp Instant Bookings: +852 6273 3588
Booking Enquiries: dining@themirahotel.com or +852 2315 5999
Desktop

Mobile

Taste of Craft Lunch Menu Highlights

Let Chef de Cuisine William Lau will surprise you with a vibrant selection of light yet satisfying dishes such as signature Cauliflower served as crispy starter paired with chilled cauliflower dashi consommé or the Tuna Tartare with truffle and potato gratin.

For mains, select from freshly flown-in Amadai with trout roe, tender Guinea Fowl with earthy burdock and homemade gayette, or as a premium upgrade, opt for marbled A4 Wagyu beef with a surprising twist of okonomiyaki.

Make sure to save room for a sweet honey locust and yuzu ice-cream with mead!
Desktop

Mobile

Seasonality Meets Craft Cooking Techniques
Bountiful catch and season's harvest sourced from the selected growers and farmers in Japan, as well as the finest ingredients from France, get transformed into creative French-Japanese plates by the talented team of chefs at WHISK on a menu rotating regularly.

From enhancing textures and flavors through ageing such as kobujime to complete transformation through the sophisticated process of fermentation, each conceptual plate at WHISK showcases Chef's craftsmanship and masterful handling of ingredients.
you may also like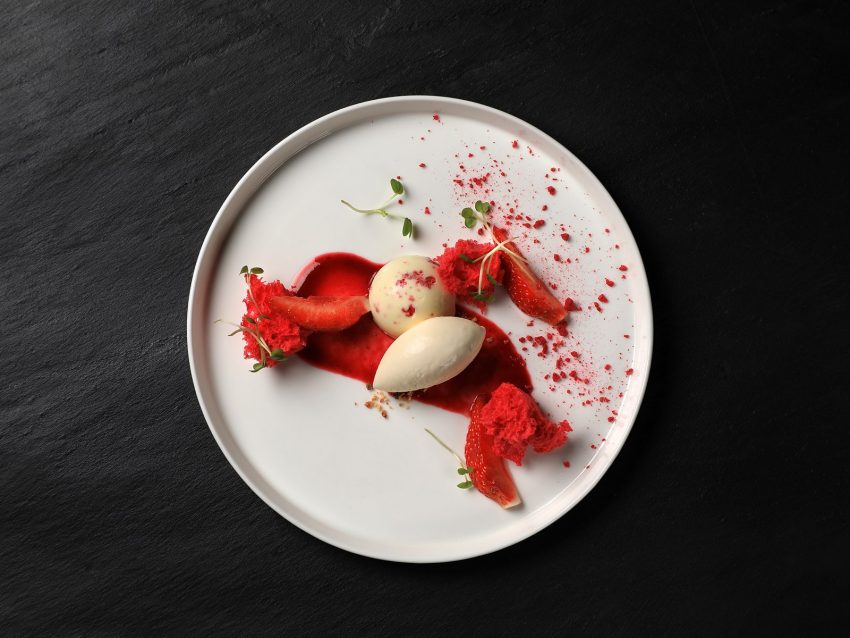 It's your birthday and we pop the bottles open! Celebrate at Whisk with a decadent dinner and enjoy a complimentary glass of sparkling wine for you and unlimited number of friends plus a birthday cake and other favours within the week of your birthday!

Indulge in a new dinner menu blooming with intricate dishes inspired with seasonal Japanese ingredients prepared in modern French way by Chef William Lau! Omakase dining also available upon request.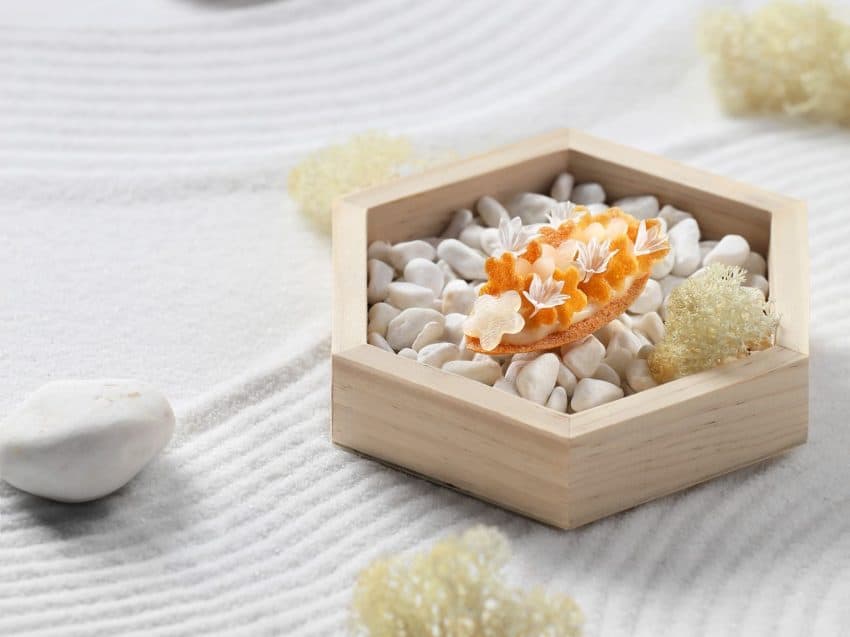 WHISK let's you celebrate weekend with a gourmet Sunday brunch featuring 6 irresistible dishes made with premium Japanese ingredients from a seasonal selection by the Chef. For those who wish to make it truly special, there is an option of an upgrade with unlimited, freshly-shucked French oysters and free-flowing champagne!
Please add detail page content above and do NOT remove the "Page Break" block below!