Desktop

Mobile

Visual Portfolio Desktop
Visual Portfolio Mobile
Feast@Home Take-away Food Box
Available Daily
May your feast at home be yummy and joyful with Yamm's buffet delivered to your door! Order Yamm's Feast@Home Food Box, a choice of Western & Asian signature specials from HK$3,088 for 6 Guests, all ready to be served on your family table! For the holiday season look no further than our Festival Food Box featuring premium seafood, grilled Wagyu beef steaks, and slow-roasted whole chicken in fresh herbs as a choice of centerpiece to share, plus a bottle of champagne to pop open! All sets come conveniently wrapped in a thermo-insulated box and can be picked up at the hotel or delivered to your home!
Gourmet Set – HK$3,088 for 6 Guests (Now – Nov 30)

Deluxe Set – HK$3,388 for 6 Guests

Festive Set – HK$3,968 for 6 Guests (Dec 1 – Jan 6)
with a bottle of G.H. Mumm Champagne
Mira Plus Members enjoy 10% discount on take-away sets (excluding delivery charges).

WhatsApp Us for Instant Bookings at +852 9049 7122

Booking Enquiries: +852 2315 5111 or yamm@themirahotel.com
gallery
Desktop
Mobile
Visual Portfolio Desktop

Visual Portfolio Mobile

Gourmet Set (HK$3,088 for 6)
Lobster Salad with Mango and Pomelo
Lobster Bun with Crab Roe & Crab Meat Cheese sauce (6pcs)
Fresh Abalone with Japanese sweet Soy Sauce (6pcs)
Grilled Tiger Prawns in Rock Salt (12pcs)
Baked Lobster with Uni in Seafood & Cheese Sauce (6pcs)
Lobster and Foie Gras Roti with Korean Sauce (6pcs)
Braised Half shell scallop with Cheese Crab Roe and Fish Maw Sauce (12pcs)
Deep Fried Minced Shrimp Ball Stuffed with Black Truffle and Abalone (6pcs)
Tempura Soft Shell Crab Maki Roll (6pcs)
Braised Mushroom & Duck Web with Sliced Conch in Abalone Oyster Sauce
Roasted Spare Ribs with Barbecue Sauce
Whole Poached Chicken with Spring Onion, Ginger and Chili Soy Sauce
Deluxe Set (HK$3,388 for 6)
Parma Ham, Melon
Braised Live Lobster with Sake Soy Sauce (6pcs)
Fresh Abalone with Sesame Soy Sauce (12pcs)
Grilled King Crab Leg in Rock Salt (12pcs)
Fresh Eel Skewer with Teriyaki Sauce (12pcs)
Slow-Roasted Iberico Belly
Deep Fried Pigeon (3pcs)
Seaweed Roll with Sea Urchin Tempura(6pcs)
Deep Fried Minced Shrimp Ball Stuffed with Black Truffle and Abalone (6pcs)
Deep Fried Seared Tuna Maki with Rock Salt (6 pcs)
Roasted Oyster with Bacon and Japanese Miso Sauce (12pcs)
Braised Fish Maw, Sea Cucumber with Abalone Sauce
Festive Set (HK$3,968 for 6)
A bottle of G.H. Mumm Champagne NV (0.75L)
Braised Fresh Abalone with Soy Sauce (6pcs)
Spicy Shrimp, Seafood Salad with Mayonnaise Dressing (one for 6)
Toro, Cutlet Shrimp Rice Roll Tempura (6pcs)
Pan-Fried Thick Cut Duck liver Slices with Lychee Salsa Toast (6pcs)
Grilled King Crab Leg (6pcs)
Lobster Bisque (6pcs)
Grilled Wagyu Beef M6/7 Chuck Eye Log (6pcs)
Carbonara Penne (one for 6)
Choice of:
Slow-Roasted Fresh Herbs Whole Chicken
OR
Slow–cooked Salmon Fillet with Cream Sauce
The More, The Merrier
Upgrade with your choice of soup or pasta & fried rice varieties:

Truffle & Assorted Mushroom Cream Soup (Add HK$320 for 6 Guests)
Lobster Bisque (Add HK$440 for 6 Guests)
Spaghetti Bolognese with Cheese (Add HK$340 for 3 Guests)
Spaghetti Carbonara (Add HK$460 for 3 Guests)
Assorted Seafood Fried Rice with Crab Roe Pate (Add HK$360 for 3 Guests)
Fried Rice with Japanese dried Shrimp and Cured Meat in Lotus leaf (Add HK$480 for 3 Guests)
Delivery / Take-away Details
Please order at least 3 hours in advance (6 hours for Festive Set)
Delivery charges apply by location: $200 for Kowloon / $250 for HK Island / HK$300 for NT
No delivery to Discovery Bay or outlying islands
No delivery service on festive days 24, 25 & 31 Dec and 1 Jan
YOU MAY ALSO LIKE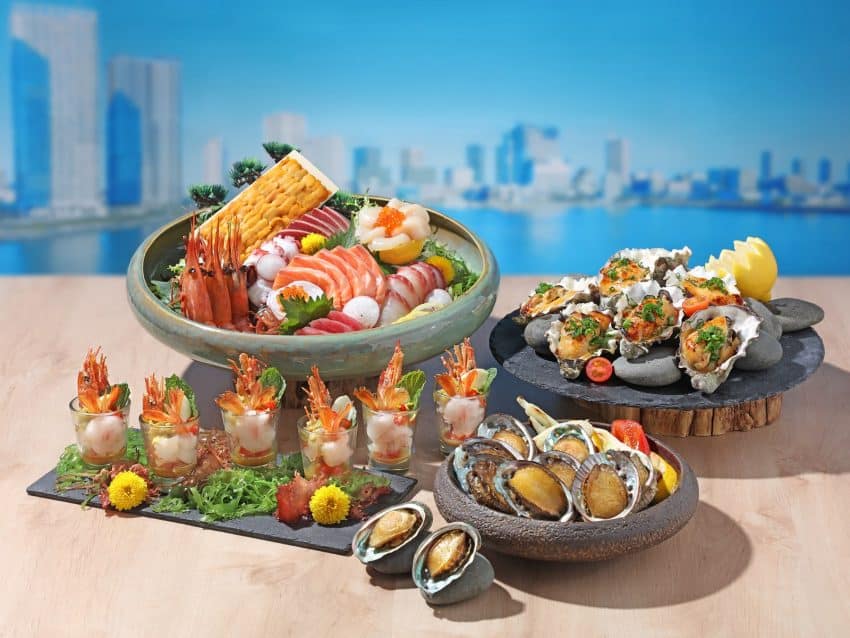 Once a month dive into some of Japan's most famous specialities at Yamm's latest themed dinner buffet inspired with Toyosu Shijō, Tokyo's popular seafood market! Indulge in jet-fresh seafood sashimi and sushi, a spread of umami-packed dishes, and live cooking stations serving market-style Japanese fare.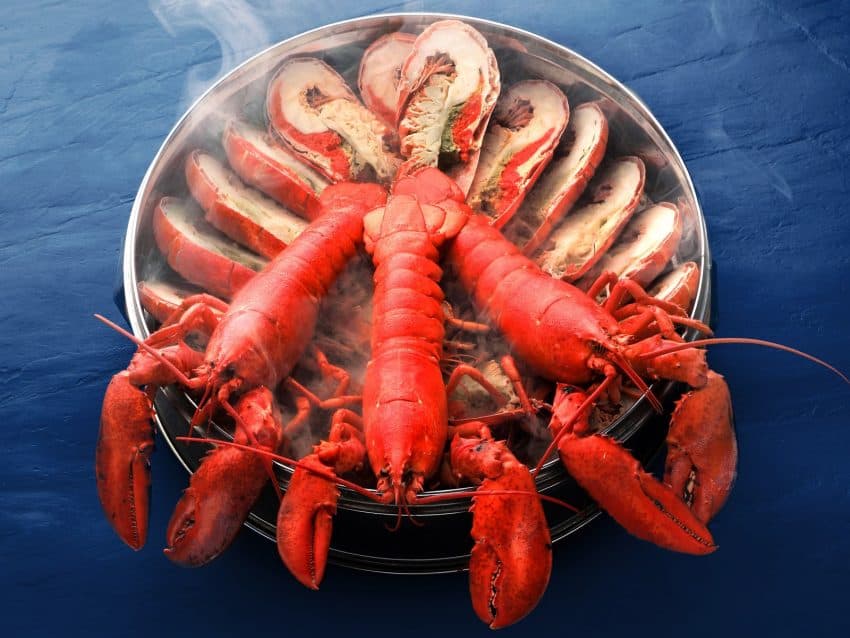 Nothing beats the freshness of live seafood cooked to order! Try this new thematic dinner buffet experience available once a month only featuring a wealth of fresh seafood from around the world, served to your preference as delicious Japanese sashimi or cooked to perfection in a variety of ways. From steamed live Boston lobster to boiled live prawns, and fresh abalone teppanyaki, all seafood fans will feel like fish in water!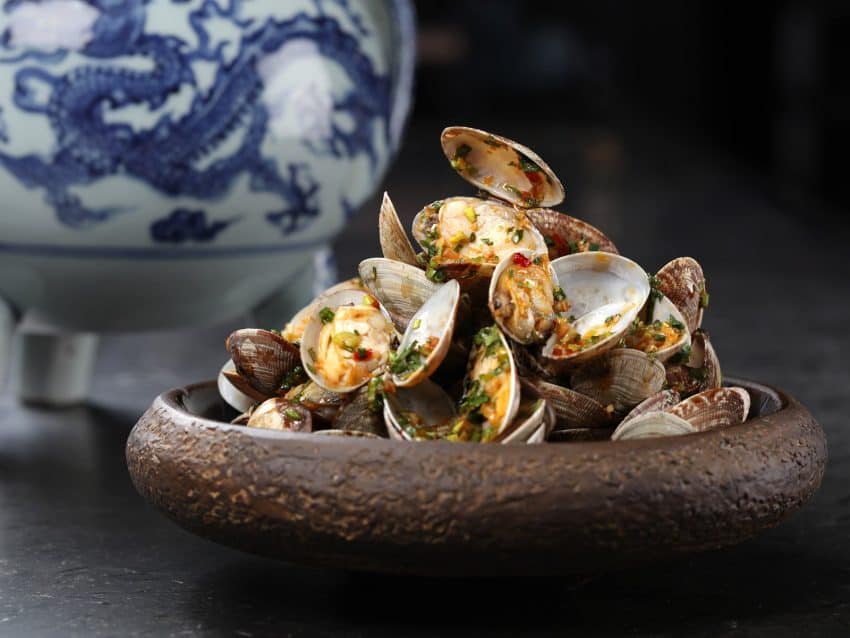 Satisfy all your midday cravings at Yamm with 4 exciting lunch buffet themes rotating weekly featuring live cooking stations with South-East Asian and Western specialty dishes, now also available for takeaway!
Please add detail page content above and do NOT remove the "Page Break" block below!