Desktop

Mobile

Visual Portfolio Desktop
Visual Portfolio Mobile
2022 Riesling Weeks Hong Kong Pinot Trio Wine Pairing Menu
Available from 1 – 30 June 2022, 6PM – 10:30PM
Riesling may be the most recognisable German wine but Germany is also a Pinot Paradise as the country consistently ranks in the top 3 producing countries in the world for Pinot Noir, Pinot Gris, and Pinot Blanc (No.1) varieties! For the 10th Edition of Riesling Weeks Hong Kong in 2022 Cuisine Cuisine at The Mira presents a wine pairing menu in the Pinot Trio category with 4 sophisticated pinot wines by Weingut Salwey, a family-owned winery in Oberrotweil, a village in the sunny Baden region of southwest Germany, where an ancient, extinguished volcanic belt makes dry red and dry white vines thrive allowing for production of excellent wines that pair so well with Chinese cuisine!
HK$1,088 per person for a 7-course menu
Add HK$488 for 4 glasses of wine pairing
Advance booking is required. Price is subject to 10% service charge.
Mira Plus Members enjoy 25% discount (cannot be combined with cash vouchers or other discounts).
Images are for reference only.

WhatsApp Instant Bookings: +852 6273 3588
Booking enquiries: +852 2315 5222 or cuisinecuisine@themirahotel.com
Desktop

Mobile

Top of the Class Pinot Picks
Among the 4 glasses of distinctive wines selected by the Sommelier, Guests will be able to try 3 Salwey Reserve wines that are true Burgundy classics from the top locations in Oberrotweil from the sunniest locations in the heart of the so-called Kaiserstuhl, where Mediterranean weather and unique volcanic soil compositions contribute to exceptional wines.

The fourth pick, Hankenberg GG Spatburgunder, comes from the elite "GG – Grosse Gewachse" series, which are wines from specially identified top locations and old vine plants, marked by top quality VDP association label. They age in large wooden barrels and barriques and stand for elegant, dry wines. You can taste unequivocal the terroir of each location. Soft, full-bodied and clear with impressing aromas, simply exceptional wines!

All winery image credit: Weingut Selwey
Desktop

Mobile

Paired with Modern Cantonese Fare
Intriguing German pinots are harmoniously paired by the Hotel Sommelier, Alan Sun, with the modern Cantonese creations of Chinese Executive Chef Edwin Tang. His 7-course menu features delicate seafood and meats including Baked crab shell with fresh crab meat and Japanese pumpkin, Honey-glazed Iberico pork belly with black olive and tangerine peel, as well as Braised E-fu noodles with Australian Bay lobster and scrambled egg!
you may also like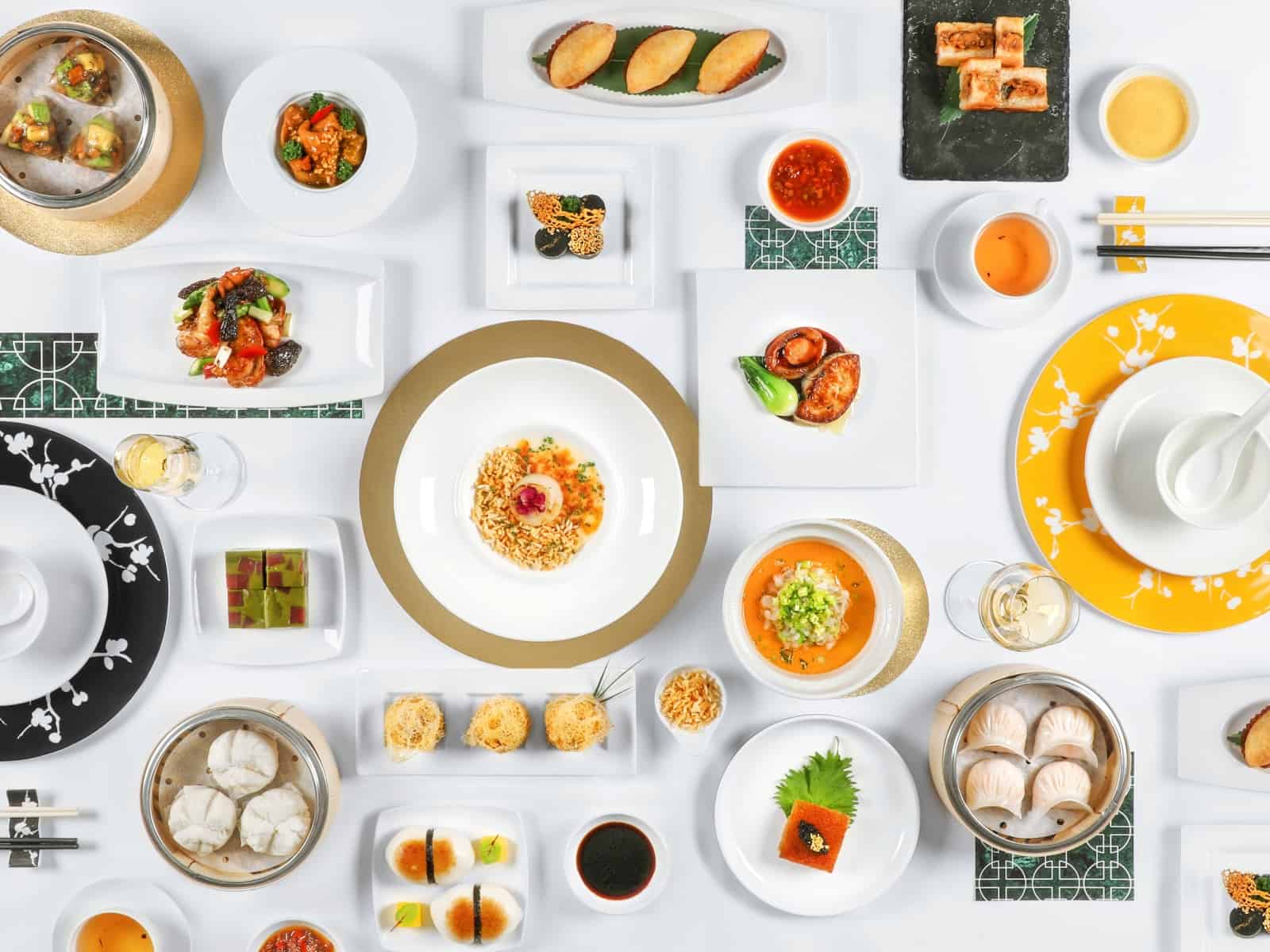 Every Saturday Cuisine Cuisine puts a Cantonese twist on a brunch concept with all-you-can-eat dim sum, a choice of luxuriant mains, premium Chinese teas brewed with mineral water, and free-flowing wines! Try the newest menu of nearly 20 all-you-can-eat dim sum choices including popular BBQ pork buns next to premium Soup pork dumpling with matsutake along with a selection of mains featuring lobster and abalone!
Please add detail page content above and do NOT remove the "Page Break" block below!