Desktop

Mobile

Visual Portfolio Desktop
Visual Portfolio Mobile
GOURMET MONTH SPECIAL AT CUISINE CUISINE
Available from Apr 11 – May 31, 2023, 6PM – 10:30PM (exc. 13 & 14 May)
Revered Chinese classics reinvented with a modern twist by creative Executive Chinese Chef Edwin Tang are the stars of Cuisine Cuisine's Gourmet Month menu available for limited time at The Mira's award-winning contemporary Cantonese restaurant! Don't miss this special tasting set in April and early May to get the best of Chinese culinary tradition plated in a whole new way!
HK$1,488 per person
Price is subject to 10% service charge and Chinese Tea.

Mira Plus Members enjoy 25% discount.

Get your tickets in advance via Mira e-Shop now with service charge WAIVED!

WhatsApp Instant Bookings: +852 6273 3588
Booking enquiries: +852 2315 5222 or cuisinecuisine@themirahotel.com
Desktop
Mobile
Visual Portfolio Desktop

Visual Portfolio Mobile

Familiar Staples Elevated with a Gourmet Twist
Original twist on a popular Typhoon shelter style lobster Hong Kong is famed for, Chef Edwin's Stir-fried Australian lobster with spicy preserved vegetables and a touch of lemongrass is a perfect example of reinterpreted Cantonese classics into modern times.

His delicate Pan-fried scallop with Chinese wine and egg white stems from beloved in Hong Kong steamed crab served on a bed of egg white with premium yellow wine.

Meanwhile, impressive red yolk of Oita Ran Oh Egg on fluffy egg white clouds presented on top of moreish baked puntalette was inspired with popular Shanghai style Stir Fried Egg.
Desktop

Mobile

A creative take on a humble shrimp toast enjoyed by many generations of Hong Kong foodies is elevated to another level with plum wine jelly, sea urchin, and caviar making Cuisine Cuisine's crispy shrimp toasts a gourmet highlight on their own.
you may also like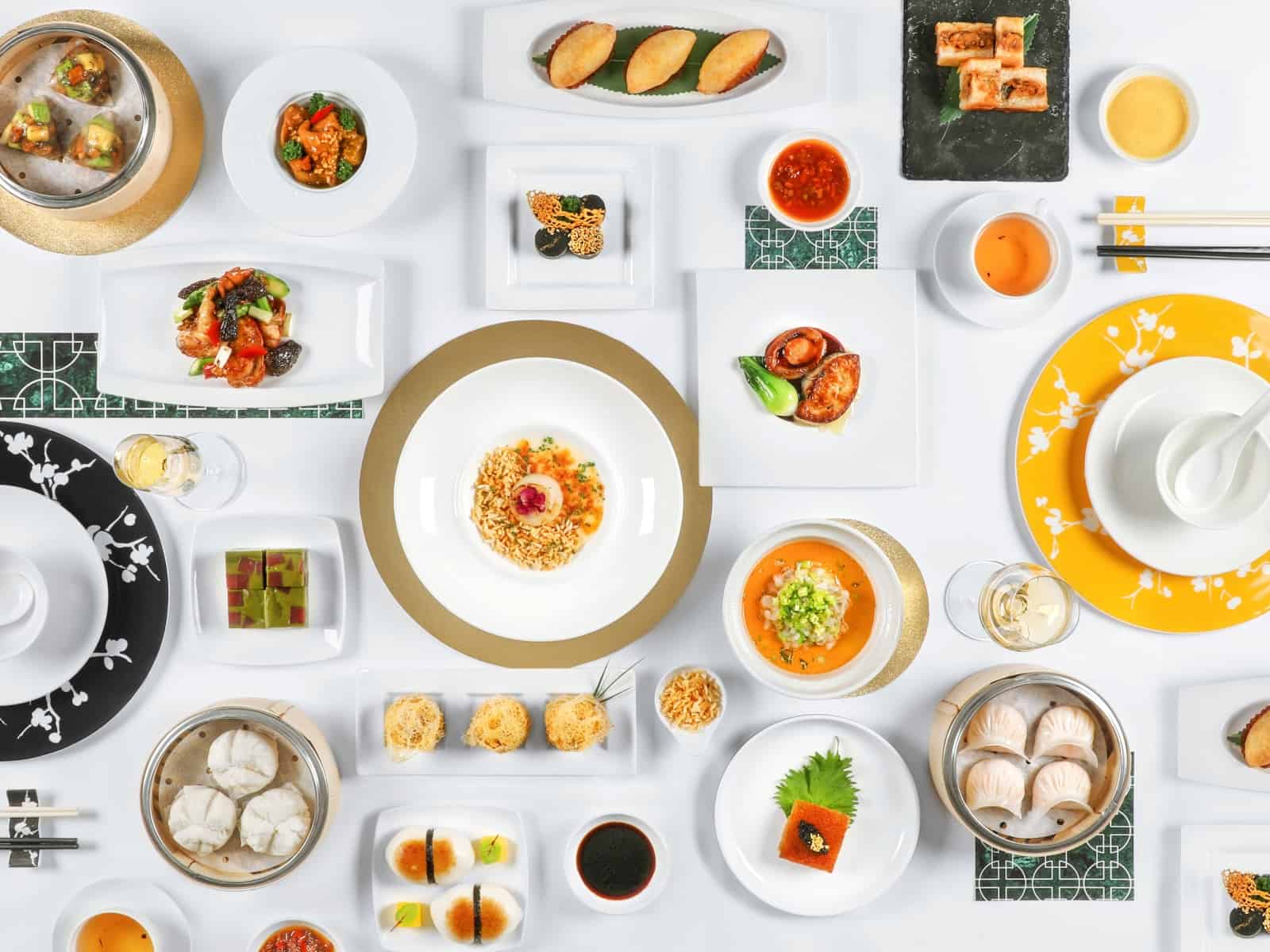 Every Saturday Cuisine Cuisine puts a Cantonese twist on a brunch concept with all-you-can-eat dim sum, a choice of luxuriant mains, premium Chinese teas brewed with mineral water, and free-flowing wines! Try the newest menu of nearly 20 all-you-can-eat dim sum choices including popular BBQ pork buns next to premium Soup pork dumpling with matsutake along with a selection of mains featuring lobster and abalone!
Please add detail page content above and do NOT remove the "Page Break" block below!