Desktop

Mobile

Visual Portfolio Desktop
Visual Portfolio Mobile
TRADITION REIMAGINED – NEW A LA CARTE MENU
Available Daily, at Lunch and Dinner
Rediscover Classic Cantonese cooking through Cuisine Cuisine's latest edition of contemporary Cantonese dishes masterfully curated by award-winning Executive Chinese Chef Edwin Tang who has harnessed Chinese culinary traditions as inspirations to reinvent classic dishes with a creative twist. Ramping up his brand new a la carte menu, premium seafood including jumbo Hokkaido scallop, Japanese Kuruma prawn and Spotted Garoupa from the oceans of the Philippines and more are just some of the exquisite ingredients flown in from around the world, encompassing the essence of Cantonese cuisine reimagined and elegantly elevated to new heights.
Price is subject to 10% service charge. Mira Plus Members enjoy 25% discount.

WhatsApp Instant Bookings: +852 6273 3588
Booking enquiries: +852 2315 5222 or cuisinecuisine@themirahotel.com
Desktop

Mobile

Crispy Kuruma prawn with egg yolk and rose sauce
Mastering the wok of art – Chef Edwin recreates this all time favourite with an innovative spin with walnuts, pumpkin seeds, raisings, deep-fried Chinese bread stick and his house-blended rose in salted egg yolk sauce – offering a delicate yet contrasting flavor to the freshly flown-in Kuruma prawn by taking it to new depths.
Desktop

Mobile

Pan seared Hokkaido Jumbo Scallop in Pomelo and Fish Sauce Dressing
Embark on a journey of classic Cantonese cuisine reimagined with the tangy, citrusy dressing and the gently seared scallop as the perfect prelude to your delightful detour.

Desktop

Mobile

Spicy spotted garoupa
Spicy spotted garoupa – an inventive rendition of the Sichuanese Fish Fillet With Pickled Vegetables, incorporating three different spices to create an elevated delicacy featuring clearer fish broth and premium spotted garoupa from the oceans of the Philippines to uplift the dish to the next level.
Desktop

Mobile

Australian Lobster with Peach Gum in Vintage Chinese Wine Sauce
Decadently crafted, the dish perfectly married the delicate Australian lobster flesh with a silky smooth bed of egg white delightfully with the nourishing peach gums as the hidden jewel while the 15 years Vintage Chinese Wine sauce and the caviar dazzle dish with extra aroma and savory sensations.
you may also like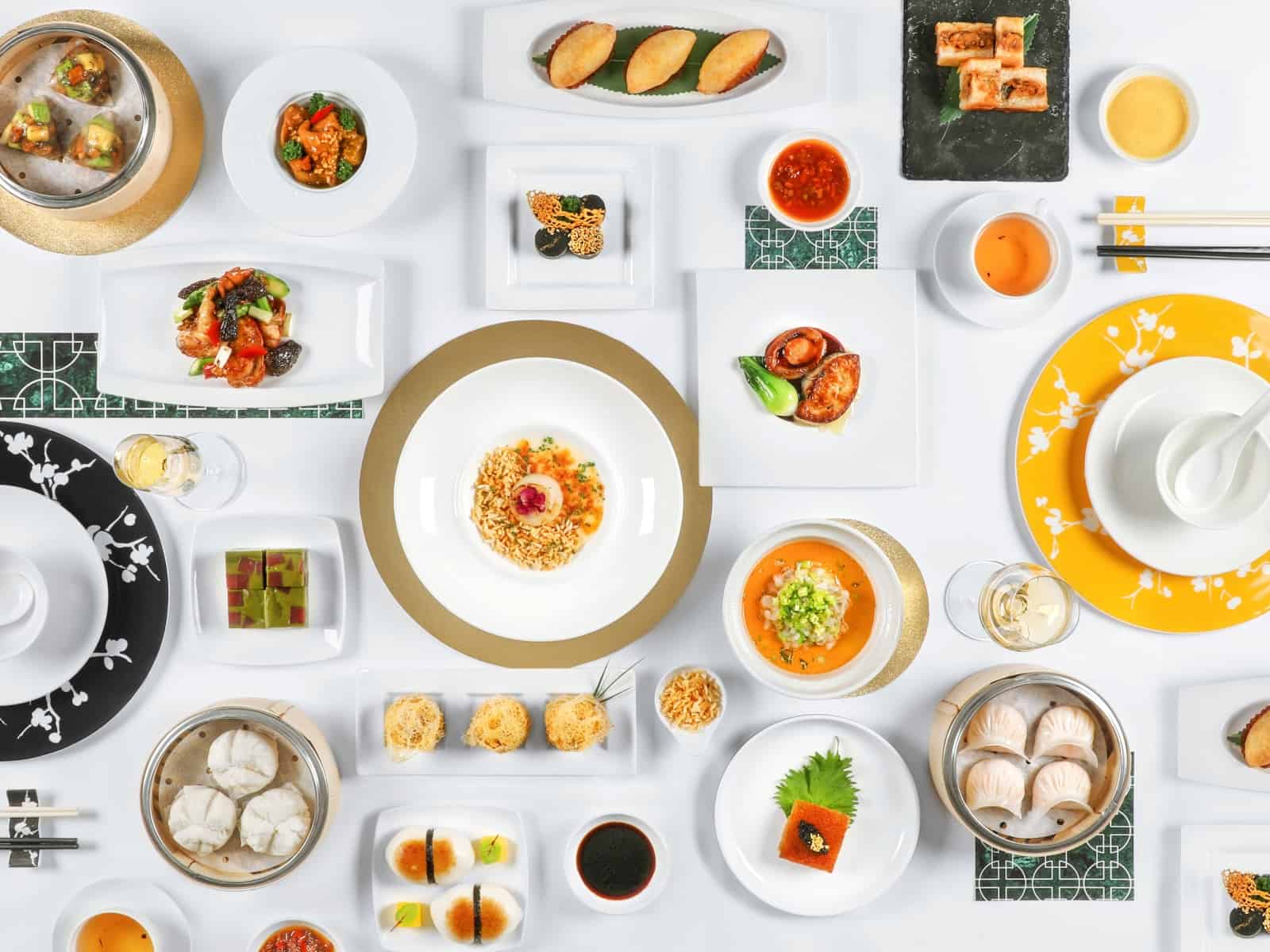 Every Saturday Cuisine Cuisine puts a Cantonese twist on a brunch concept with all-you-can-eat dim sum, a choice of luxuriant mains, premium Chinese teas brewed with mineral water, and free-flowing wines! Try the newest menu of nearly 20 all-you-can-eat dim sum choices including popular BBQ pork buns next to premium Soup pork dumpling with matsutake along with a selection of mains featuring lobster and abalone!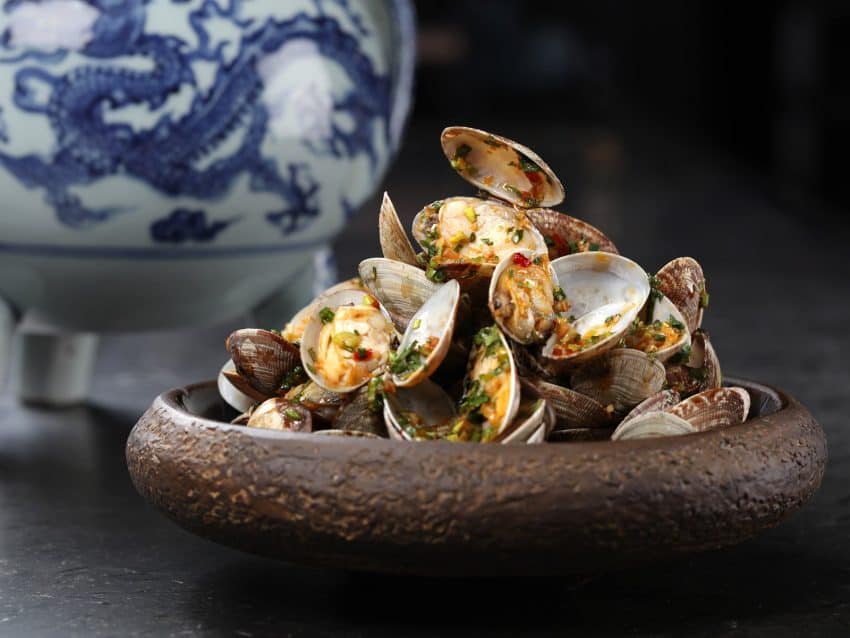 Satisfy all your midday cravings at Yamm with 4 exciting lunch buffet themes rotating weekly featuring live cooking stations with South-East Asian and Western specialty dishes, now also available for takeaway!
Please add detail page content above and do NOT remove the "Page Break" block below!